Al-Azhar Cleric Hashem Islam Ali Islam: Suicide Bombings Are a Religious Duty
Following are excerpts from a program featuring Egyptian cleric Hashem Islam Ali Islam, a member of the Fatwa Committee of Al-Azhar, which aired on Al Aqsa TV on July 12, 2012.
I say to people who object to martyrdom operations that martyrdom operations are among the deeds most pleasing to Allah.
They constitute a religious duty in this day and age, in order to strike at the Zionist enemy.
Ulama Al-Azhar Hashem Islam Ali Islam:
Bom Bunuh Diri Adalah Kewajiban bagi UGAMA eslaam..
Berikut adalah kutipan dari sebuah program yang menampilkan ulama Mesir Ali Hashem Islam,
seorang anggota Komite Fatwa Al-Azhar, nyang ditayangkan di TV Al-Aqsa pada tanggal 12 Juli 2012.
MANUSIA nyang MATEE syahid
adalah salah satu perbuatan yang paling nyenangin allah swt!
BOMB BUNUH DIRI ADALAH WAJIB HUKUMNYA BAGI moslem2!
++++++++++++++++++++++++++++++++++++++++++++++++++++++++++
uwwooOOOWWWW!
Mang buaya eh buahaya ntuh UGAMA eslaam....
Ane jadi inget lagee neh.......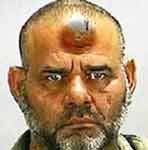 PESAN SUAMI MURTAD:
SUAMI MURTAD wrote:

Wahai Umat MUSLIM INDONESIA, sadarlah..... ISLAM adalah AGAMA BERBAHAYA....!
TINGGALKAN ISLAM,

SONGSONGLAH KEDAMAIAN & KEMAKMURAN.